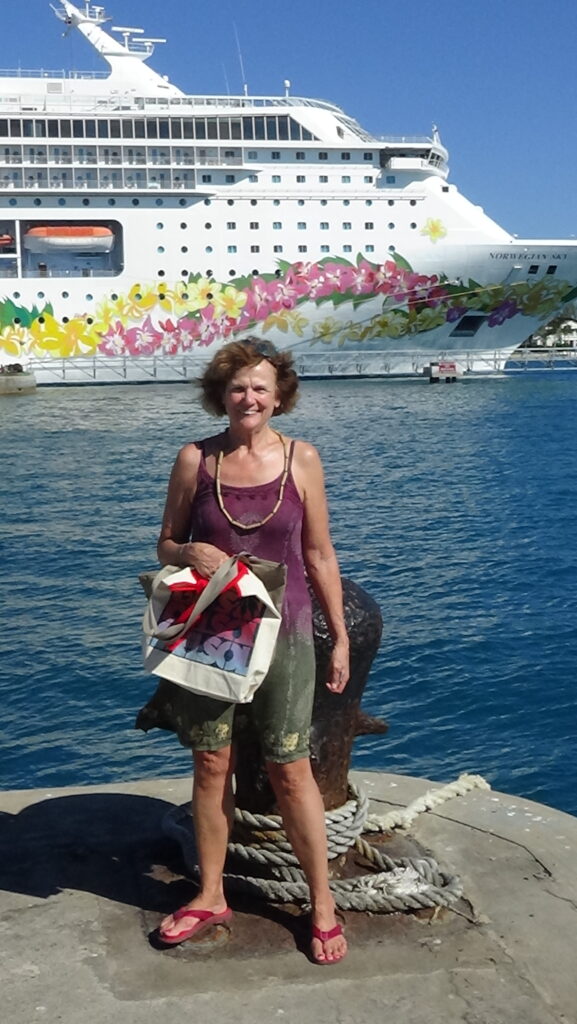 That's Susan Franklin Oropallo above. This photo was taken January 21, 2017 (which is shortly before the susan.recipes domain name was acquired). We were on a Norwegian Cruise Lines tour at the time on board the Norwegian Sky. Norwegian has been our favorite (and actually our only) cruise line.
The Susan Recipes site is a simple blog style website set up as a place to enter Susan's recipes. Another piece of information we would like to be able to enter here is estimated calories for the recipes.
I always have hopes along the line that maybe this can be a better way of better organizing those handwritten recipes. You know the ones I mean. They are usually stored on the aged yellow papers stuck in books in the kitchen.
Well, I doubt that. Ironically, I've never been able to organize much personal stuff any better using a computer. But we'll see!