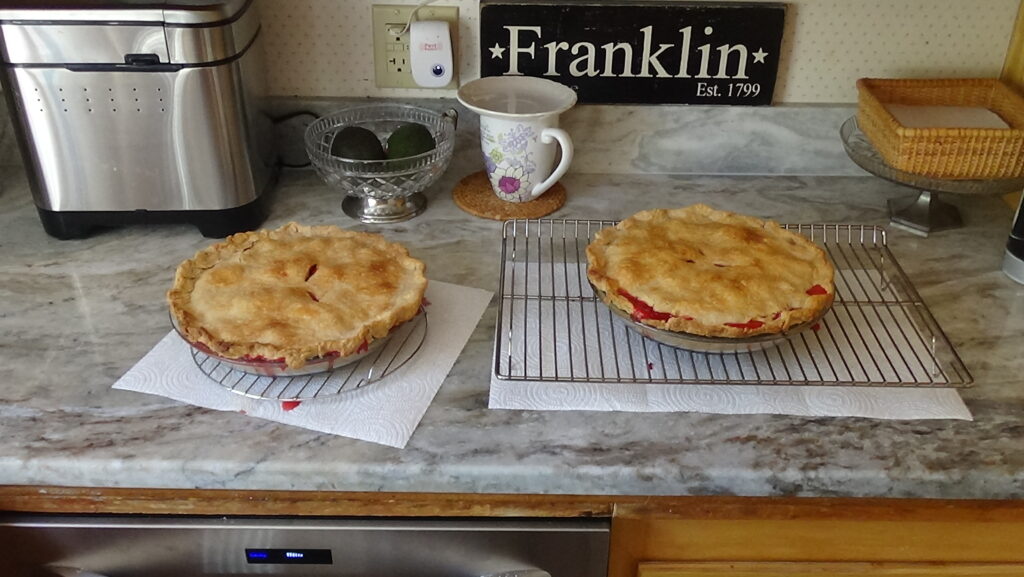 Here is a photo of a couple of strawberry rhubarb pies Susan made that I took this morning. These pies are slated to join the food at a Franklin family reunion happening in Vermont on Sunday, July 9, 2022. It will be the first time Susan and I attended such a reunion. We will be attending with Susan's older brother, John Franklin.
It is always amazing to me when Susan gets into her baking mode. She just pulls out her tools and the ingredients. For these pies she cut up all the rhubarb and strawberries. She gets her ingredients sorted out and measured. Then she makes the crust and everything from scratch. It never ceases to amaze me!
Of course, when it comes to the pies, I especially like the eating part, but will have to wait until tomorrow for that!